Are you ready to relocate your IDE to the cloud ☁️?
In this episode we welcome on stage Joe Previte to talk about code-server, the solution to run VS Code in your browser. Joe is also working for coder.com, an enterprise service that offers code-server deployment ready to use.
Today he will tell us about his journey with cloud IDEs, through shiny features and the current limitations. We even get to run VS Code on his mobile phone 😬!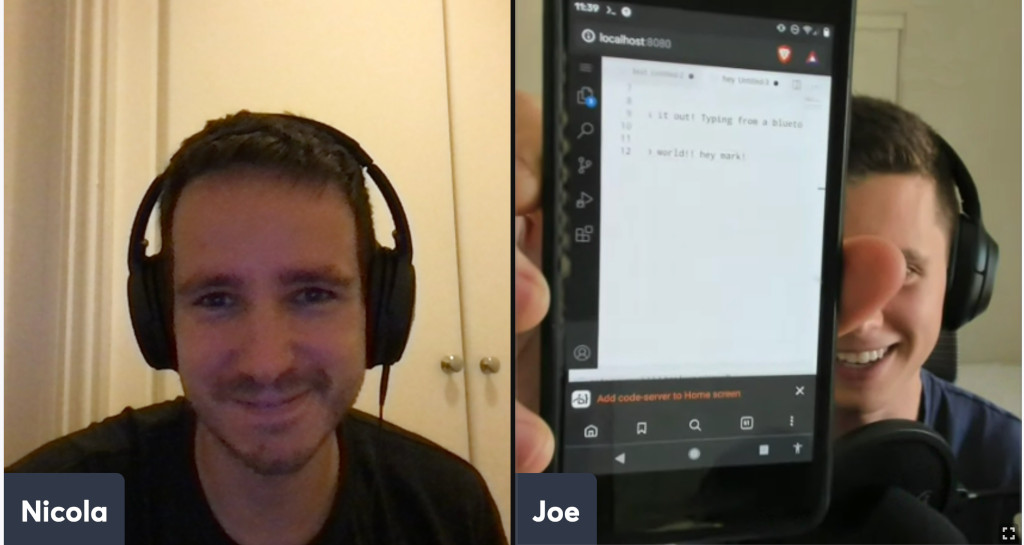 If you want to get a glimpse of how the IDE experience might look like in some years, make sure to don't miss this episode!
Enjoy the show 👨‍🍳
Show Notes
00.13 Intro
00.59 Episode Start
01.24 Joe's Introduction
02.51 What is code-server?
04.24 Who had the idea of having an IDE in the browser?
06.22 Keeping developers in flow
08.50 What is coder.com
11.27 Convince us that cloud IDEs are the future
14.17 Limitations of cloud IDEs
15.43 Backend development in the cloud
17.03 With browsers getting slower, do you want your IDE there?
20.43 What is blocking a wider adoption?
23.25 What to invest for a cloud IDE setup?
26.13 code-server internals
28.54 Why typescript?
30.02 VS Code extensions
32.45 Keyboard shortcuts
41.05 code-server vs Github Codespaces
43.43 How can we contribute to code-server?
48.59 Which future for code-server?
50.49 Are we all doomed to develop on our smartphones?
54.09 Further reading
55.23 Where to find Joe online?
Resources
Official resources:
Mentioned Resources & Projects:
Show links