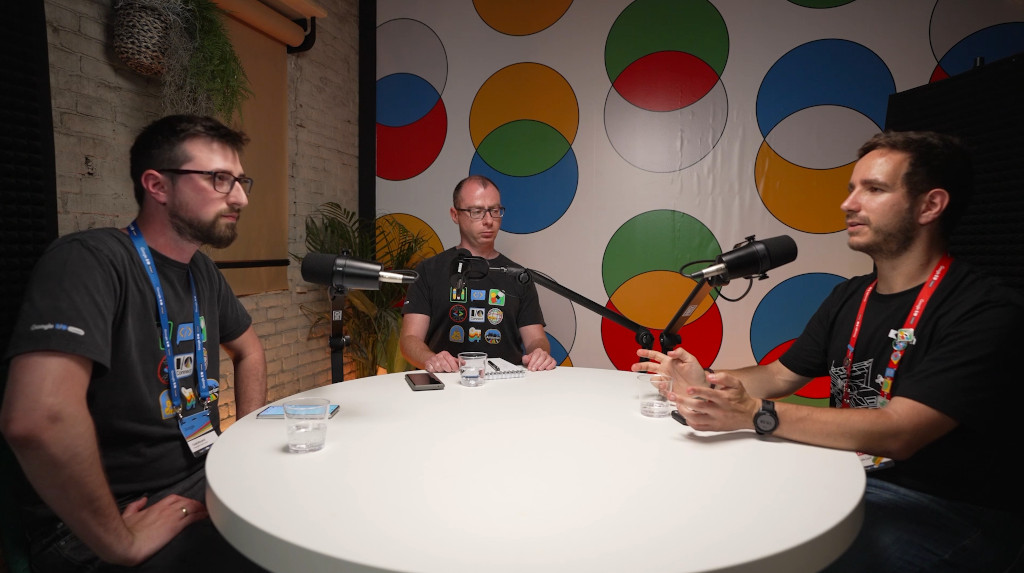 Welcome to a special in-person episode of The Developers' Bakery, recorded live in Amsterdam at Google IO Connect.
There, I had the privilege of having on stage Boris Farber and Tomáš Mlynarič from Google and they will tell us What's New in Android. As I'm a big fan of build tool, in this episode we're going to delve into some of the updates for popular devtools for Android: Android Studio, Android Gradle Plugin (AGP), Gradle KTS and much more.
We'll have also the opportunity to discover Baseline Profiles, a new mechanism to boost the performance of your Android apps.
Enjoy the show 👨‍🍳
Show Notes
00.00 Intro
00.45 Episode Start
01.39 Tomáš' Introduction
02.22 Boris' Introduction
02.47 What's New in Android?
04.02 Gradle KTS
05.51 Gradle Version Catalog
08.06 Android Gradle Plugin (AGP)
10.02 Java 17
12.21 Alpha, beta and stable releases
15.18 What are Baseline Profiles?
19.08 What does a Baseline Profile look like?
20.29 How to create a Baseline Profile?
22.51 Which flows to include in a Baseline Profile?
25.28 Baseline Profiles for Library Authors
27.53 Performance wins
28.49 Where is the Android code?
30.47 How to contribute to Android?
33.33 Reporting a bug for Android
35.07 Too many bug reports!
37.03 Effective triaging
38.32 Reproducers
39.21 Which future for Gradle on Android?
40.53 Further reading
42.44 Docs for KTS migration
43.54 Where people can find you online?
Resources
Show links